Back To All Coaches
About Sarah
Sarah is a novelist and a mother of two who has been teaching writing at the university level for twenty years. Currently on the Creative Writing faculty at the University of North Carolina Wilmington, she is the author of The Guineveres, from Flatiron Books, which, among other honors, was named an Editor's Choice by The New York Times Book Review. She's also the author of 90 Days to Your Novel (a book about how to write a book!), and of short stories, essays, and articles published and anthologized in various outlets. Her work has won many awards, most recently a Sustainable Arts Foundation Award and a Walter E. Dakin fellowship from Sewanee Writers' Conference. Her second novel, Earthshine, is forthcoming from Flatiron Books. Sarah holds a Ph.D. in literature and creative writing from The University of Cincinnati. 
As a teacher and a coach, Sarah is driven by a passion to help writers discover their voices and experience their creative potential. She's fascinated by neuroscience, particularly the way mindfulness and creativity can rewire the brain to positive effect and help individuals cultivate a greater sense of resilience. "Stories hold the power of transformation," she says. "The very act of storytelling shapes who we are and how we view the world around us." She believes the best writing comes from a place of playfulness and curiosity.
"My favorite part of teaching is when writers realize that their voices matter – that they have something valuable to say, some wisdom only they, through their distinct lens of experience and observation, are capable of imparting. That's a powerful moment."
Books That Made Me Want To Become a Writer:
The Edible Woman
by Margaret Atwood
Cosmicomics
by Italo Calvino
Self-Help
by Lorrie Moore
Favorite Past Summer Jobs: 
Waitress at LaRosa's Pizzeria
Coat-check girl
Proofreader of dog-food package copy
Hidden Talents:
Cooking Lebanese food
Reciting the 50 U.S. states in alphabetical order in under 30 seconds
Recreational league soccer goalie (emeritus)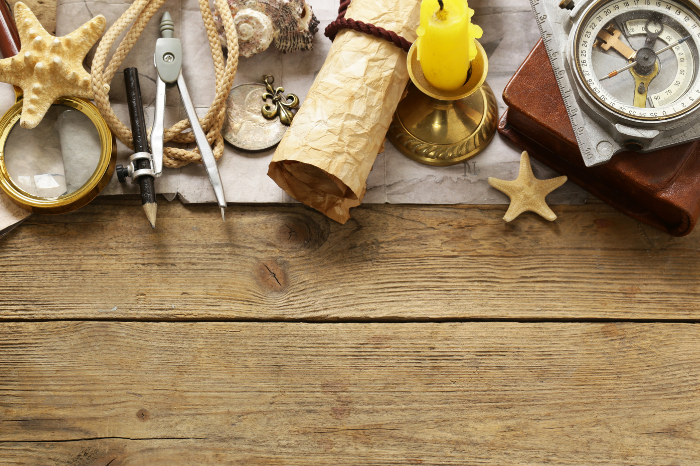 Your Story Is Already There
My grandmother immigrated to the U.S. from Lebanon and, for years, worked as a seamstress in a uniform factory. By the time I was born, she lived alone in the three-bedroom duplex. Imagine my surprise, then, when I discovered an entire room dedicated to frivolities: a mannequin, a collection of yardsticks, and notebooks written in a cryptic hand.
Read More