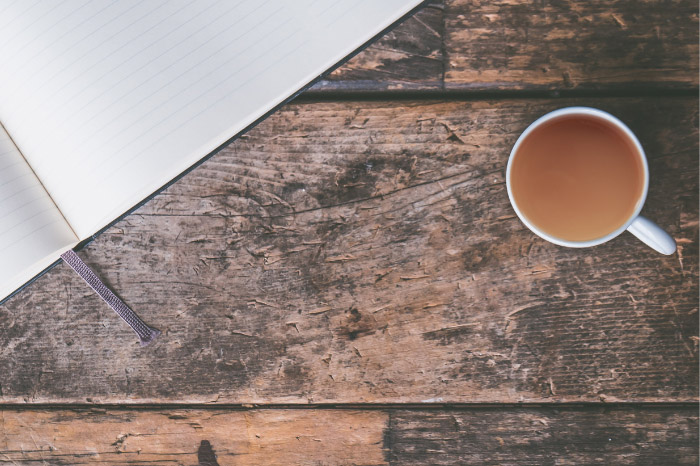 Her room is littered with empty mugs and gum wrappers, and there are at least two damp towels in the heap of clothes at the foot of her bed. I just gave her younger brothers marching orders to clean up the mess that is their room, but I say nothing when I collect my daughter's dishes and bring her a fresh round of milky, sweet tea, the answer to most problems in our house. That's because she's a high school senior and it's November. She's in the thick of it. It's 8 PM on a Monday night, and she's just back from a two-hour swim practice and has a presentation to prepare, a test to cram for, a Zoom interview she's anxious about, and the weight of eight unfinished college applications looming. She's just doing the best she can.
I've always known how overwhelming the college application process can be, but this is the first time I've experienced it firsthand with my own child. I'm continually struck by the level of accompanying stress, starting with the challenge of even knowing where she might envision herself. (Big or small? East or West? City or rural?) Throw in the pressure to keep up with school work and the hum of what's on the horizon — leaving home and everything she knows — and you're left with an exhausted, excited, stressed, curious, anxious person.
But what I didn't see coming? The stress I would feel as her parent. The college process shines a spotlight on our hopes and worries for our children, on the seesawing urges we have to help steer them on their own paths and to cut the paths ourselves. How much do we let them flounder and learn through consequences? Do we weigh in with our thoughts on their choice of schools? Their essay topics? When … or how … they write them?
Also, did I mention that the idea of her actually leaving breaks my heart in two?
I've always known how overwhelming the college application process can be. But what I didn't see coming? The stress I would feel as her parent.
It's hard. We want our children to become independent (but not go too far away), to become their own people (as long as it's what we hoped for them), for the college-application process to be theirs (not ours). But it's difficult to keep our own ideas out of it; we see their unique gifts, their charms, their potential, and we want colleges to see it all too.
As my own daughter has navigated the process this year, I've had to perform this balancing act. And it's been a relief, both to her and to me, to have help in one essential piece of the process: essay writing. I knew from the outset that I wanted her to explore and learn with someone other than me. I've been a Hillside Writing coach for five years, and it's been a pleasure to watch the process from this new perspective. I saw my daughter visibly relax once she and her coach parsed this overwhelming task into manageable steps. My own Hillside experience told me that if she kept putting one foot in front of the other and met each deadline, she would emerge with a fully formed, rich, thoughtful essay, but what a pleasure it was to watch her discover this. I was so grateful that there was someone other than me holding her accountable along the way, and I know she was equally glad to proceed without me, yet not alone. When I asked her what she enjoyed about her sessions, she said she loved sharing stories and bringing her memories to life. It's energizing to have someone other than your parents be genuinely curious about you and, judging by the laughter I've heard coming from her room, it's a lot more fun too. 
For my part, I was able to relax as well, knowing that her coach was really listening to her, getting to know her, and seeing what I saw (and more!). I was happy that my input was invited in the beginning with the "Two Cents," because, apparently, I had a lot to say. (As a coach and a parent, I've found the "Two Cents" to be such an important part of the Hillside process, and I wrote about it in another blog post). I was just as happy that it was clearly established from the get-go that the relationship that would form between my daughter and her coach was special and essential, and that I could be most helpful by letting it grow and thrive on its own. I knew she would share her essay with me when she was good and ready, and until then, I could best support her with encouragement, space, and regular reminders that I was here if she needed me, whether that be in the form of a hug or chocolate or both. 
I admit that I'm glad I'll have a break before I support her brothers in this journey, but in the meantime, I'll be doing my own coaching with a new understanding and appreciation of exactly what my students (and their parents) are going through. I may not be able to greet them with that big mug of tea, but I can meet them with patience and empathy right where they are.
Eliza is a Hillside coach.