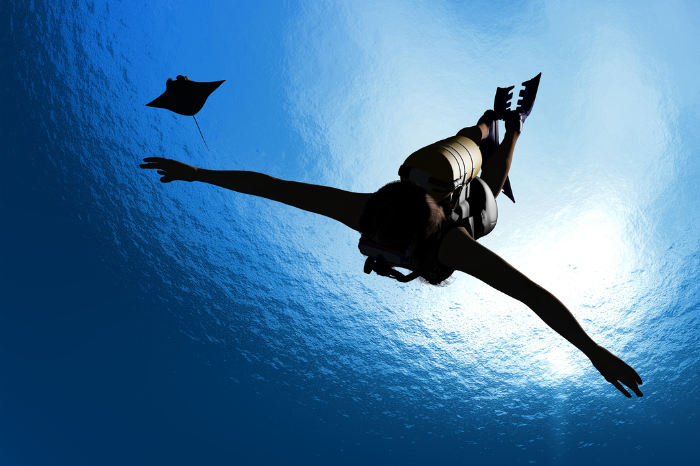 I once helped a college applicant who wrote beautifully about a terrible place to swim. It was a stretch of bay marked by strong currents, stinging sea lice, and a pungent smell when the tide stole the water altogether. 
This was a swimmer who had spent his youth in these waters and come to know and love a place few others had. And though the writing seemed to come easily since he knew this spot so well, throughout the drafting process he kept returning to the same question: "How will a college get to know me if I just talk about this one place and the time I spent swimming there?"
It's a worry I often hear from writers, whether they're applying to a program or just drafting a personal essay for the first time. It tends to come in tandem with "Don't I need to write about something more important? Shouldn't I highlight a longer list of accomplishments?"
It's a worry I often hear from writers: "Don't I need to write about something more important? Shouldn't I highlight a longer list of accomplishments?"
My answer to all of these questions is always the same: you want to go for depth, not breadth. You can never fit everything you want to tell someone into an essay, no matter its length. And if you tried, chances are your reader wouldn't last the journey. Inviting readers to join you in a close look at just one or two experiences can, paradoxically, reveal much more about you — about who you were in those moments, how you reacted to circumstances, and how the encounters have influenced the person you've become. Think about it: you don't have to know everything a friend or family member has done to know their character. Just consider one important experience and you know, through the details in the memory, whether they have a sense of humor, whether they're patient, whether they're trustworthy.
This is how anyone – college admissions readers included – can come to know you. Through your deep dive into specific, authentic experiences that you give meaning through reflection.
Prior to working on a personal essay for an application of some sort, most of us have never been asked to "talk about yourself," a daunting question in itself, but especially so when you must respond in writing. And that is why institutions rarely ask it outright. Instead, they prompt you to write about specifics: a challenge, an interest, an obstacle, a person who has influenced or inspired you. They encourage you, in essence, to explore experiences, not to provide a full account of achievements.
Our job, as coaches, is to listen for the details that reveal which stories hold meaning for you. And then to mine for more specifics that will reveal those experiences compellingly to readers. Those details (the sea lice, the stink of the water-less bay) already exist in your memory – it's just that you have likely never tried, or been asked, to examine them. In the conversations we get to have in our coaching sessions, we search through those memories, hunting for the glinting descriptions that will help readers see things as you did. And if readers can picture these scenes, they'll not only remember them, but will believe in the meaning they hold for you. 
I still recall the place this writer wrote about. Through the details he shared, I discovered the swimmer who swam there. All these years later, I remember his essay because I believed what I was reading — and I could picture the person conveying this authentic, personal story.   
Cara is Head of Coaching and a Hillside coach.